Online course for AmeriCares staff worldwide.
This course will enable you to understand the phases of a results-based design, monitoring and evaluation cycle. Students will gain a knowledge of the most common processes, tools and concepts that are necessary to design, monitor and evaluate a project. This course examines the defining characteristics of monitoring and evaluation techniques, and introduces the student to a variety of project management best practices that can be applied in a development project context.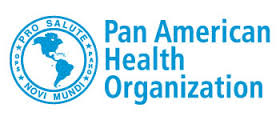 Online course for PAHO staff Latin America and the Caribbean 
Participants will learn the principles of modern risk management concepts. The course takes two weeks, each week contains the activities and exercises required to meet the learning objectives. This e-course promotes and facilitates the collaborative learning approach in online courses where students will participate in discussions as part of the assignments and receive feedback from the course instructor.